Board Members
Board Members
BOARD MEMBERS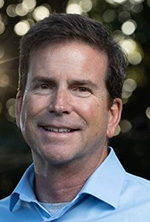 John L'Etoile
Board Member
Reno - License #702
John L'Etoile's education in design started with three-dimensional art studies at Cal State University, Northridge before transferring to Cal Poly, San Luis Obispo to complete a Bachelor of Science degree in landscape architecture in 1992.
Today he leads the landscape architecture section of the Nevada Department of Transportation. His passion for highway landscapes and aesthetics stems from a keen interest in context sensitive design. He believes a project's success depends on community involvement, strong collaboration with governing agencies and making sure the design compliments the aesthetic of the surrounding environment. John has worked on notable projects in the west including the new I-11 in Boulder City, Project Neon in Las Vegas, USA Parkway outside Reno/Sparks Nevada and a future high-speed rail project connecting California to Las Vegas. His approach to landscape architecture and highway design is holistic including bridge and transportation architecture, sculpture, salvaging and designing with native plants, rock and slope treatments and aesthetic wall patterning. He contributed to the National Cooperative Highway Research Program project, Leading Landscape Design Practices for Cost Effective Roadside Water Management, as a Scan Team member. He has been selected to guide aesthetics on city bridge projects. John manages the Landscape and Aesthetics program at NDOT and with his team, enjoys planning future landscape architecture projects for throughout Nevada.
John looks forward to the future of landscape architecture and how the profession can promote design and planning for climate change, social justice, equity and ecosystems. John lives in Reno with his wife Jill, two sons and daughter.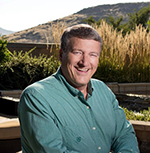 Marc Chapelle
Board Member
Reno - License #622
As senior landscape architect at L.A. Studio Nevada, Marc's background includes over three decades of landscape architectural design including land planning, subdivision layout, grading plans, erosion control plans, recreational planning, trail routing, amenities design, and landscape and irrigation layouts. He has performed projects in California, Virginia, and Nevada, including Las Vegas, Reno, Carson City, Lake Tahoe, and rural Nevada. Past clients include cities, counties, school districts, universities, hospitals, private developers, and the Federal Government. He has conducted National Environmental Policy Act (NEPA) impact analysis and has worked closely with National Park Service archaeologists as the subject-matter expert related to site improvements, public accessibility, and outdoor recreational design. Leisure activities include art, hiking, gardening, professional mentoring, and advocacy.
Stanton Southwick
Board Member
Henderson - License #221
Stan has been practicing land architecture since 1983 after graduating from Utah State University in Landscape Architecture and Environmental Planning. With short stints in Utah and California, he has spent most of his career in Southern Nevada and has come to love the harsh Mojave Desert environment. Operating a design firm for more than 28 years that includes the completion of a wide variety of projects. Over the years, he has been involved in the community as ASLA chapter president, adjunct professor at UNLV, redevelopment advisory member for the City of Henderson, and board member since 2014. Hobbies include cycling, golf and grandkids.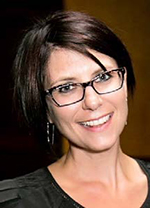 Laura Miller
Board Member
Las Vegas - License #944
Laura B. Miller started her career as an intern in a variety of offices in the profession during her undergrad at the University of Nevada Las Vegas receiving both her Bachelor of Landscape Architecture and minor in environmental studies. She then found her way to Colorado for a few years gaining experience working on ski resorts, high-end residential, and transportation projects. She received her Master of Landscape Architecture from the Rhode Island School of Design. She returned to Nevada post-schooling to teach at the University of Nevada Las Vegas as a visiting lecturer and adjunct professor. She has been involved in leadership roles in the profession throughout her career. She currently works as a practicing landscape architect in the Las Vegas area and most passionately shares her love of the delicate Mojave Desert ecosystem with all her clients. The Colorado River is her favorite playground and ecological system that commands her attention on a regular basis. She lives in Boulder City with her husband, son, and dogs.
Melinda Gustin
Public Member
Reno
Melinda has an extensive background in historic preservation. Her focus includes landmark buildings, with an emphasis on historic landscape design, site/plant material research, and evaluation.
Following successful business and human resources careers, she earned degrees in landscape architecture and architecture, prior to being named a Harrison Fellow at the University of Virginia Historic Land Institute.
Melinda is the Nevada Advisor to the National Trust for Historic Preservation, (since 2006), and was initially appointed to the Nevada State Board of Landscape Architecture in 2015, by then Governor Brian Sandoval. Additionally, she serves the Nevada Chapter the ASLA, (American Society of Landscape Architects), as the state liaison for the HALS, (Historic American Landscape Survey), Program.
STAFF
Ellis Antunez
Executive Director
Reno
Ellis practiced Landscape Architecture for over 30 years. Has been involved with ASLA, CLARB and the State Board dating back to 1989. He is a Fellow of the American Society of Landscape Architects (ASLA), Past President of the Council of Landscape Architectural Registration Boards (CLARB), past President of the Nevada State Board of Landscape Architecture. ASLA involvement also includes; Trustee for the Nevada Chapter, Co-chair for the Northern Nevada Section, Member of the Landscape Architectural Accreditation Board, on the Administrative and Monitoring Committees of the Landscape Architecture Continuing Education System. Ellis has his Bachelor's degree from Cal-Poly Pomona, California and his Master's degree from University of Nevada, Reno. He taught at Truckee Meadows Community College over 20 years. During this time, he was a partner in Cruitt & Antuez, an Architectural/Landscape Architectural consulting firm. You will find him on most sunny days riding his motorcycle, teaching a class of motorcycle riders, playing golf or enjoying the outdoors with his camera in hand.